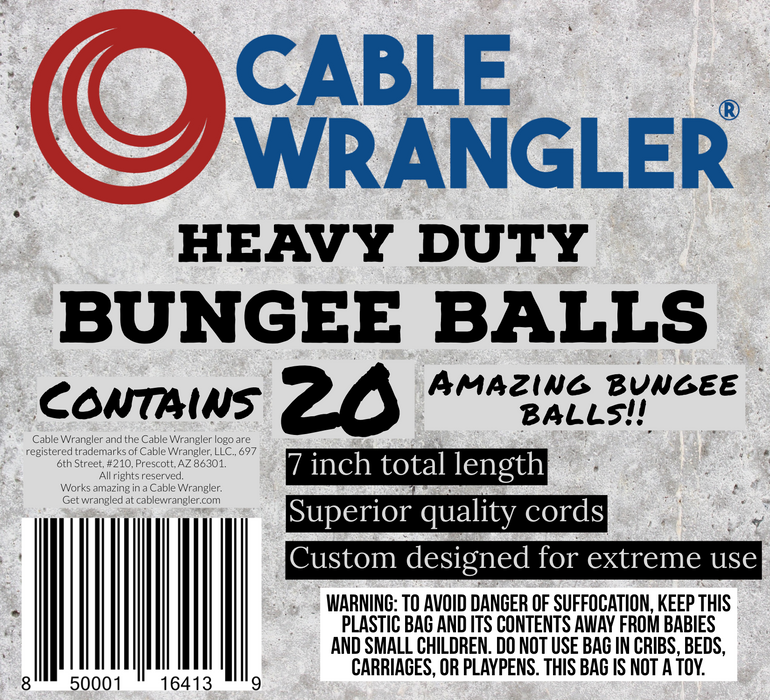 Cable Wrangler - Extra Heavy Duty Bungee Balls
Availability: 52 in stock
Ready to be shipped from our US-based warehouse.
Super heavy duty...strongest anywhere!

Features a superior, custom 6 inch, 5mm diameter, double braided, latex elastic cord

Ball is 29mm, made of new polypropylene...strong enough for any job

The perfect addition to your Cable Wrangler (TM) Cable Management System (sold separately)

Perfect to secure cables, cords, hoses, tools, tarps, shelters, strings of lights, etc.