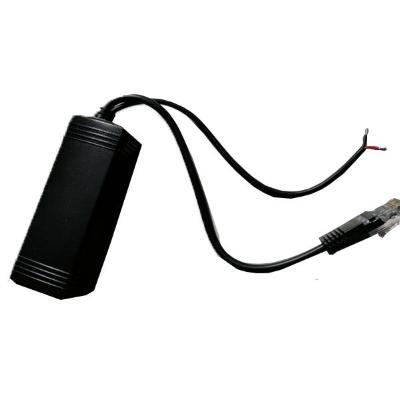 PoE Adapter 10/100/1000 12V
Availability: 2 in stock
Ready to be shipped from our US-based warehouse.
Description:
Active PoE adapter 802.3af/at for 10/100/1000 Mb networks. Perfect to power eDMX4-DIN and other low-power devices.
Output Power: 12V 15.4W 1A, Full IEEE 802.3af compliant, Built-in detection IC.
Input Power Voltage: DC 36-54V
Data Rate: 100/100/1000Mbps
Output tinned wires for easy connection to eDMX4-DIN and other devices with screw connector.