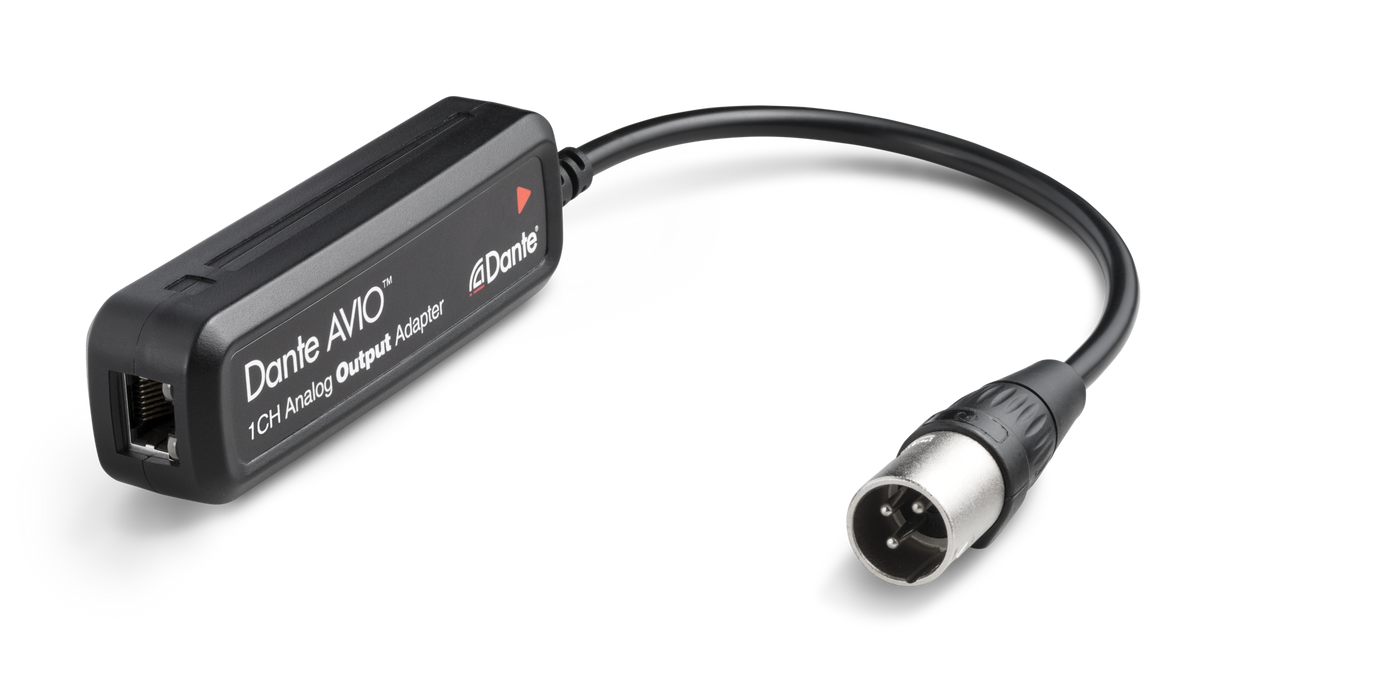 Audinate Dante AVIO Output Adapter
Unfortunately we are currently sold out of this. If ordered we will ship as soon as we get this back in stock.
Dante AVIO Analog Outputs let you drive analog line-level products you already own from any Dante-connected system. Bring your amplifiers, powered speakers and more to the world of audio networking with Dante AVIO. Available with either one or two channels of analog audio output.
Send audio to analog power amplifiers and powered speakers over a Dante audio network
Patch DSPs, analog compressors and equalizers into a Dante system using a combination of Dante AVIO Input and Output adapters
Create easy drop-points for connecting overflow areas to a Dante network
Note that Dante AVIO adapters require a Power over Ethernet (PoE) switch or 802.3af compliant PoE injector.