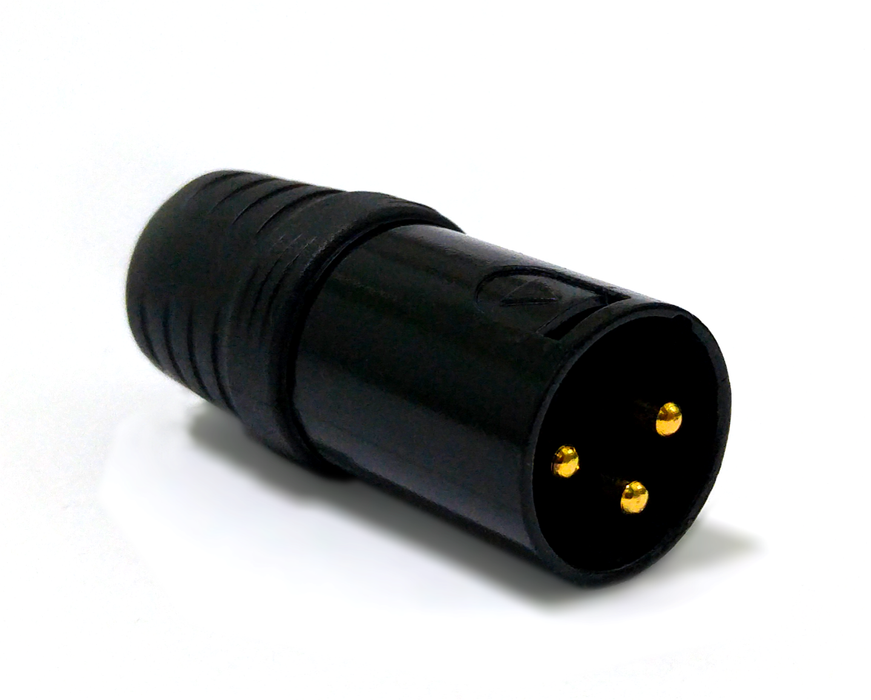 CPoint - XLR Terminator
Unfortunately we are currently sold out of this. If ordered we will ship as soon as we get this back in stock.
DMXterminator™XLR is a XLR connector plug with a 120 Ohm resistor inside connected to the data lines. Plug this in at the last DMX unit and the DMX source perceives the cable as endless. Otherwise reflections can be caused in the end of the cable creating problems that can be very difficult to find. Avoid this by terminating the end of the cable.
CPOINT® DMXterminator™ Facts & Features

A 120 Ohm DMX512 Terminator in a XLR connector.
Use to avoid data signals being reflected from the end of the data cable.
Professional look.
Weight including packaging,
31g/1.1oz.
Molded housing.
3-Pin or 5-Pin Male XLR .
Gold plated pins on connector.
Sturdy printed paper box packaging.
EAN13 Barcode on packaging.
Easy to use.
RoHS, REACH and California Prop65 Certified.